How to build a website with Getresponse Website Builder
I'm glad you have decided to create your first website with Getresponse Website Builder.
I'm going to teach you how you can create a website with this platform.
What you should know about using Getresponse Website Builder.
The new Getresponse website builder allows you to connect marketing campaigns, popups, chat signup forms, and everything that fuels your business all in one place.
Also, this website builder has integrated IA-driven components that can build your website from scratch.
A step-by-step guide to creating your first website.
Ready to get started? This step will walk you through the simple process of building a website with Getresponse.
What is the goal of your website?
Are you planning to build a portfolio of your work? A niche blog? Perhaps you want an e-commerce website? Or maybe you want a website to sell products and services?
These questions will help you to determine the structure of your website:
How many and what type of pages do you need to build. (contact page, about page, pricing page)
The content of the pages. (images, videos, articles)
Call the actions for getting leads. (popups, forms, sign-ups)
Do market and competitor research.
You need to find ideas for your website, Picasso said: "good artists copy, great artists steal"
Equally important, the best way to do research is to go manually through competitors' social media pages, websites, forums, etc.
Sun Tzu said: "you need to know yourself and know your competitor to win the battle"
How do you want to build your website?
The Getresponse website builder will give you two options:
Use a ready-made template.
Use an AI-powered builder.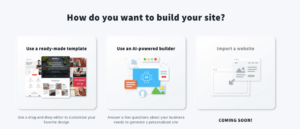 Ready made-template
In fact, you can choose from a variety of categories such as affiliates, brochures, business, crowdfunding, e-commerce, education, and much more from the website builder templates.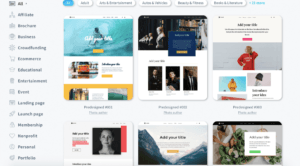 AI-powered builder
Using the AI feature will allow you to build a website in a fast way.
Basically, you answer the questions and Getresponse website builder software build does all the work.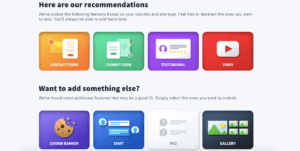 Equally important, Getresponse will give you more recommendations and you must choose between the options.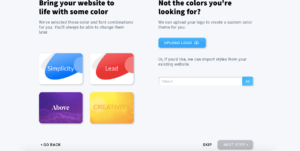 Therefore, you just relax and wait for the website builder to finish the work.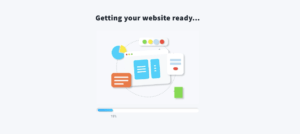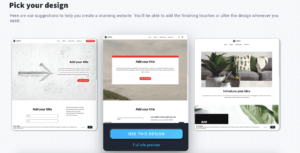 Customize the layout and add your content
When the website is finished you will work on the pages to put your content, images, information, etc.
In addition, the website builder software will help you to add more new pages or remove the ones you don't like.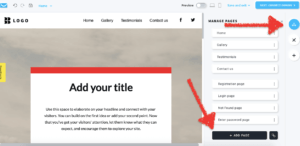 Additionally, you can fill in your own content, and add contact forms and subscription forms.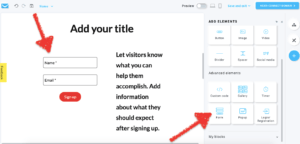 Also, you can add social media icons, and manage the website and individual page settings.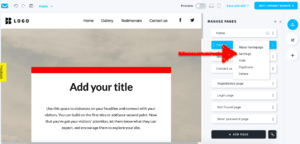 Additionally, you can create membership sites and limited-access pages.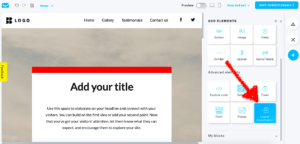 How many pages does your website need?
Typically, a website has a homepage, contact page, about page, blog, and offers.
The Homepage's the first page of your website, so it must be good to make a great impression. It must be nice and clean and includes intuitive navigation because you need to attract your user's to go to a different part of your website.
The contact page is critical because you need to build credibility, so your visitors can contact you before they buy your products.
The about page will help you to share your story, so your visitors can know your values and mission.
A blog is an essential part of your website because you can add value to your visitors and show your expertise.
Finally, the offer page will help you to sell your products and services.
Connecting all the tools with the Getresponse website builder
First, you need to give your website a name and choose a Getresponse domain or if you buy/connect your own domain.
Equally important, you need to set up your analytics so you can tract your visitors. The analytics you can use are google analytics, google tag manager, google ads conversion tracking, Facebook pixel, and Yandex Metrica.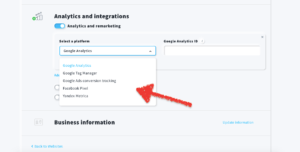 Furthermore, the website builder software is super easy to connect with different tools such as:
Facebook and Instagram Ads
Google ads
Email Marketing
Marketing Automation
Live Chats
Webinars
Web Push notifications
Conversion funnels
Surveys and forms
Analytics integration
In addition, you don't need coding skills to connect the analytics and integrations because you only need to provide the User ID.
How to optimize for SEO?
You can do SEO optimization on every page of your website by doing keyword research and using the page title and page description on every page.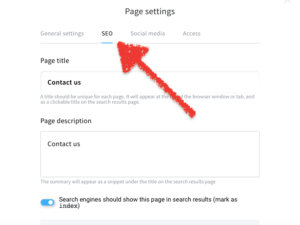 Why do I like Getresponse Website Builder?
Some of the things I like about Getresponse Website Builder is that is beginner-friendly.
You know when I was looking for good software with many utilities, I didn't know Getresponse will improve its features.
Therefore, I have been working with Getresponse since 2016.
I started with email marketing but you can run an online business with the different aspects of Getresponse.
In addition, I like to have a broad toolbox for my online business because I think is important to not limit ourselves with our goals and strategies.
Additionally, another aspect of Getresponse is that they have 24/7 support.
Is the Getresponse Website builder worth it?
I'm fascinated by the versatility of work I can do with Getresponse when I want to build a website.
In fact, having a website these days is a must-have for every business.
And I'm not talking about here only online businesses. Getresponse website builders can be used for any kind of business to build their own websites.
Furthermore, having a website is like your presentation card of today.
Whether you have a website today is like you exist or not exist in the online world.
Getresponse website builder is worth it because the interface in which you build a website is so simple and intuitive that any person can build it in a matter of hours.
Why is important to build a website for your business?
It's important to build a website for your business to have online visibility these days.
If a business doesn't have a website it's difficult to scale it.
One of the amazing things anyone can do is to put a tracking code inside the website.
You're going to be able to track your visitors to do the remarketing.
Why do people use the Getresponse Website builder?
Getresponse has a versatility of features for any online business.
Furthermore, if you're going to build a website with Getresponse is so easy to integrate your sales funnel, with a landing page and build an automation workflow.
Basically, anyone can have it all in one place with Getresponse.
Conclusion
In a word, your website is a representation of your business, so you need to work and update it once in a while. The getresponse website builder will help you to create your first website in an easy and beginner-friendly way.
Click here to access the getresponse website builder 30 day free trial.